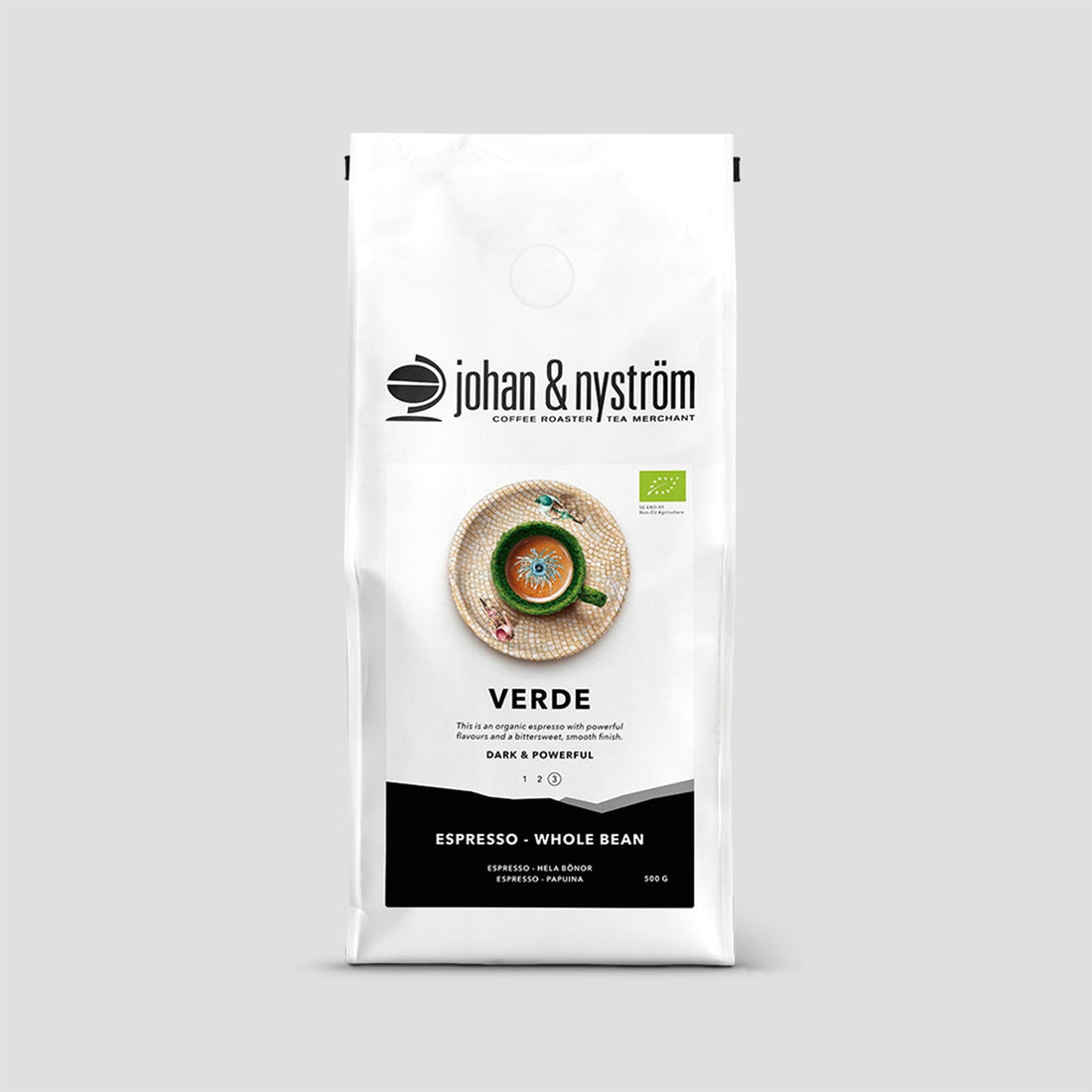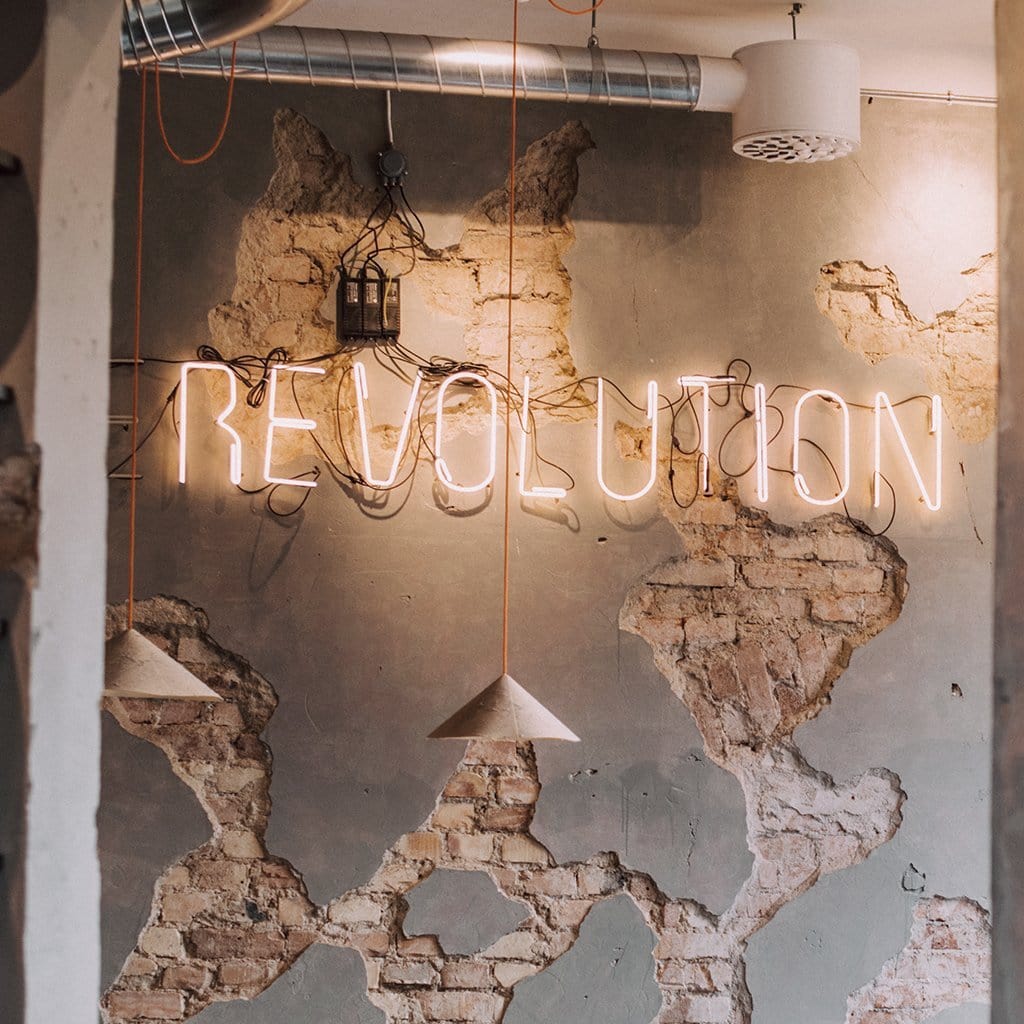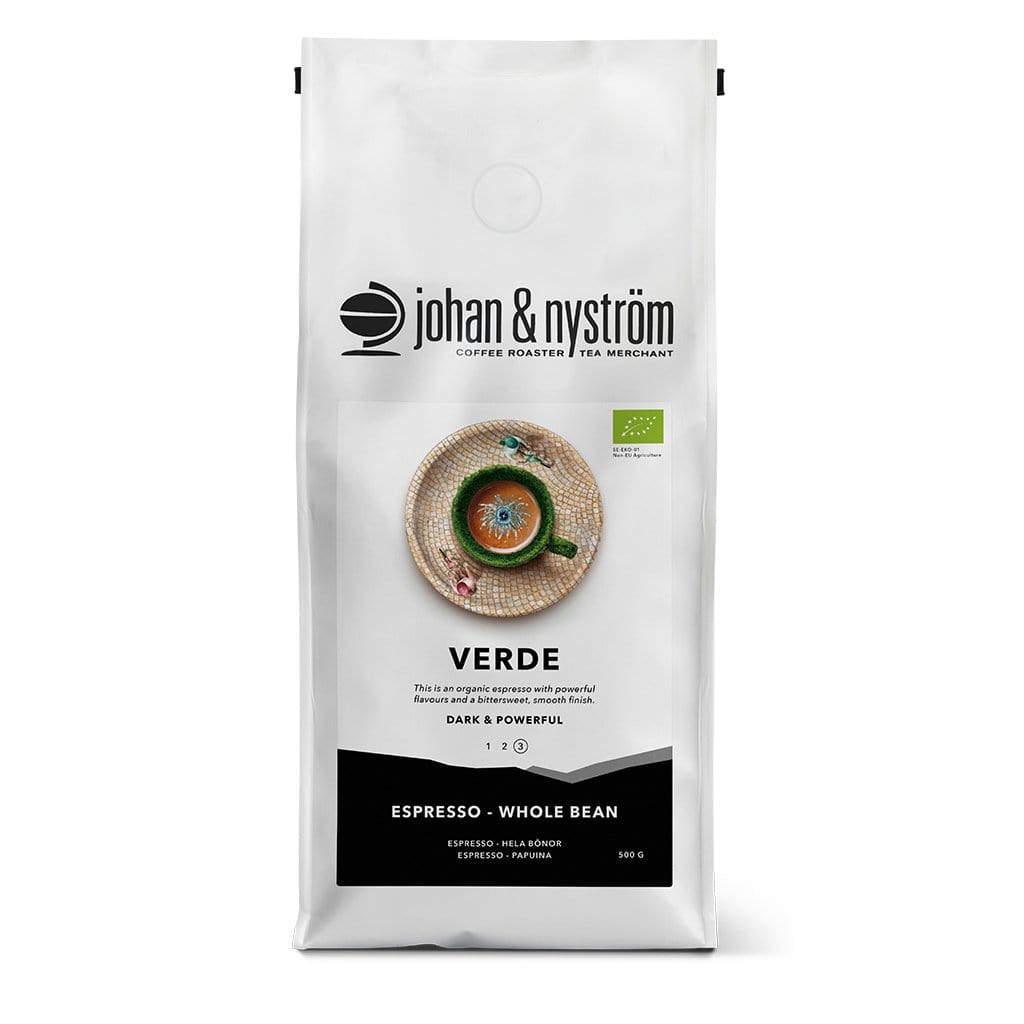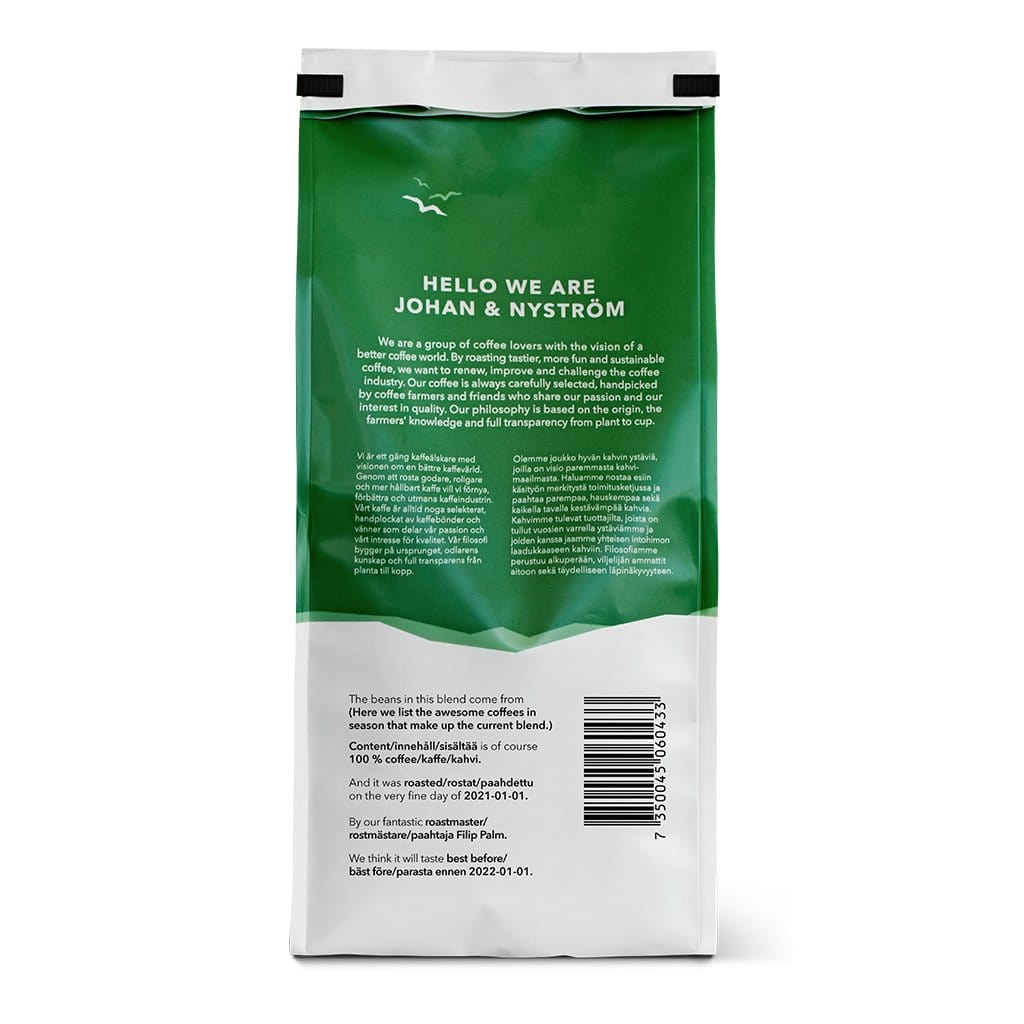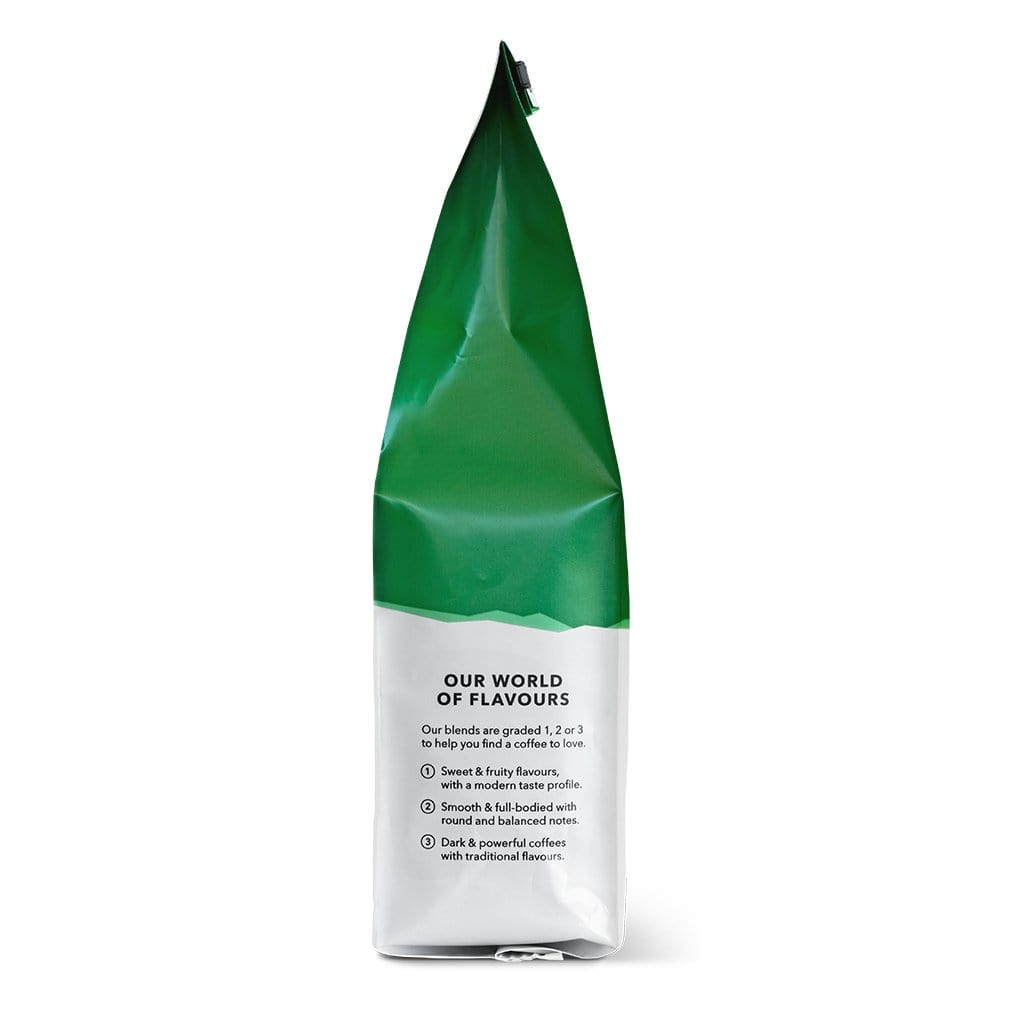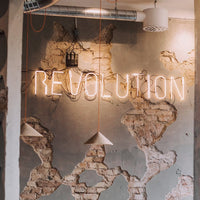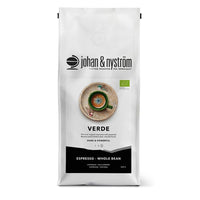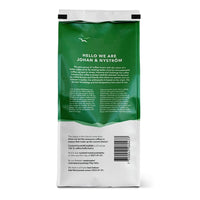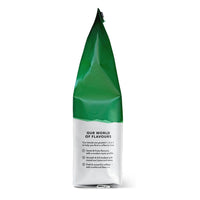 This is an organic espresso with powerful flavours and a bittersweet, smooth finish.
This coffee is of the highest quality. All the coffee that we at Johan & Nyström purchase is specialty grade coffee, which means that it has received over 80 points on a 100-degree scale. In order to achieve such high scores, it is necessary that the farmers to take careful care of their farms, their crops and above all their coffee trees. Not all farmers we work with are certified with official certifications, but they all work with sustainable methods with respect both for mother earth and those who inhabit it.
Our purchasing philosophy is pretty much based on buying "as much as we can from as few producers as possible". In this way, we can create long-term relationships with farmers who share our philosophy and together make a real difference. Because by continuously rewarding high quality we can together raise the standard for coffee farmers around the world.
So, we buy a lot of the coffee that we put in our espresso and brew blends, and then some really fun micro lots that we then launch as our Seasonal Origin-series during the year. In this way, we can take advantage of larger parts of each farm's harvest than if we only bought a few bags of a micro lot.
The recipe for our espresso blends use the following philosophy; one part from Central or South America where origins such as Guatemala, Nicaragua, Peru or Honduras are represented. Here we have several farms and cooperatives that we have been working with for a long time. Then there is always a coffee from East Africa, either from Burundi or from Ethiopia. Here, too, we have worked with these producers for several years and their coffee is always of really high quality.
The last coffee origin is Brazil, a country with an incredibly large coffee production. The climate and weather on the high plateaus give the coffee ideal conditions to thrive. Coffee from Brazil often has a bad reputation as the country partly allows strong pesticides but also largely grows in an industrial way and sells low-quality coffee that is roasted dark by coffee roasters all over the world. 
This is not the coffee we buy.
None of the coffee farmers we work with want to spray their cultivation with anything at all, as it disrupts the natural cycle with various plants, insects and animals on the farm. Farms that promote so-called polycultures and protect biodiversity more often produce high-quality coffee.
The coffee we buy is grown at high altitude on slopes where the coffee plants thrive, and the beans develop more and better flavours. We like to buy really good coffee and pay a fair price for it. Because it is with the demand for quality that we can show the way forward for the coffee industry.
The coffee is then blended and roasted by our roastmasters at the roastery in Skogås outside Stockholm and each brew blend has its own specific roast profile. So that even if the origin changes during the year, you will recognize the taste.
Content: 100% coffee