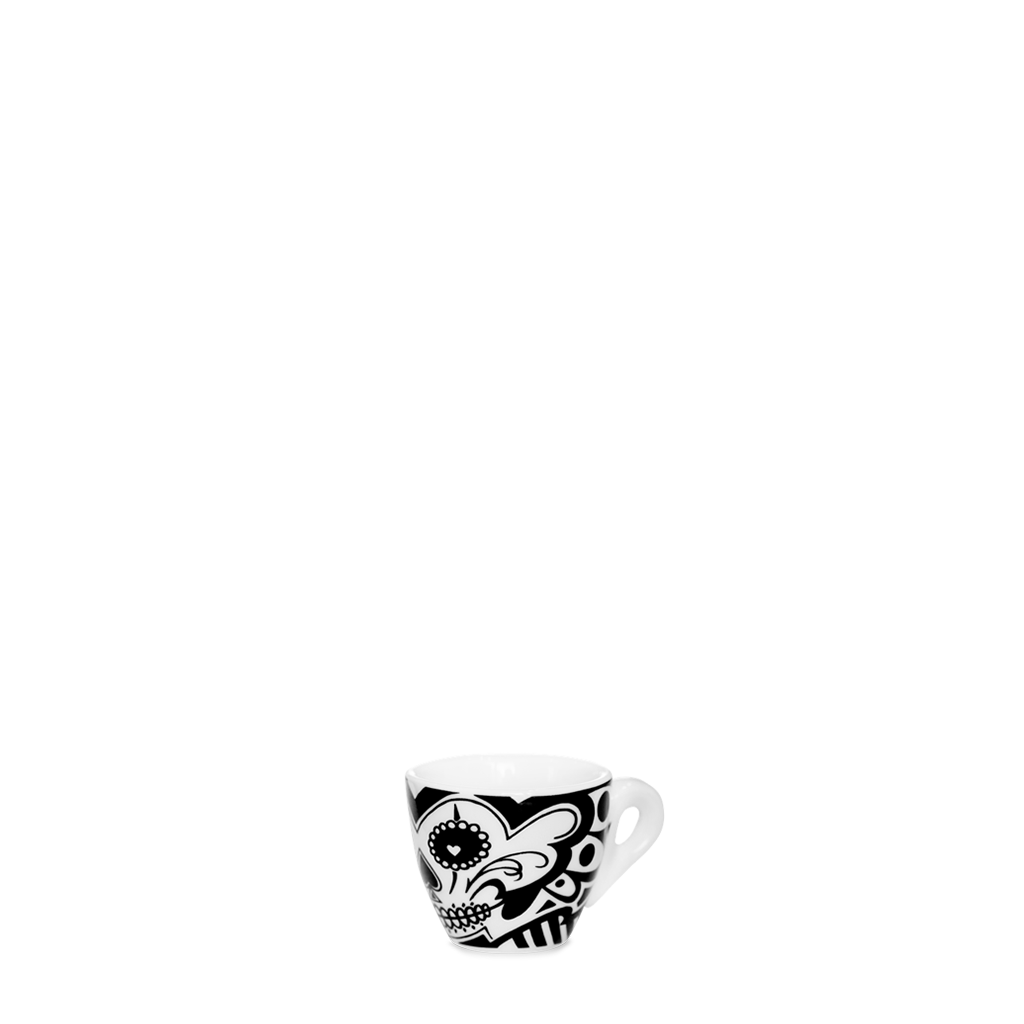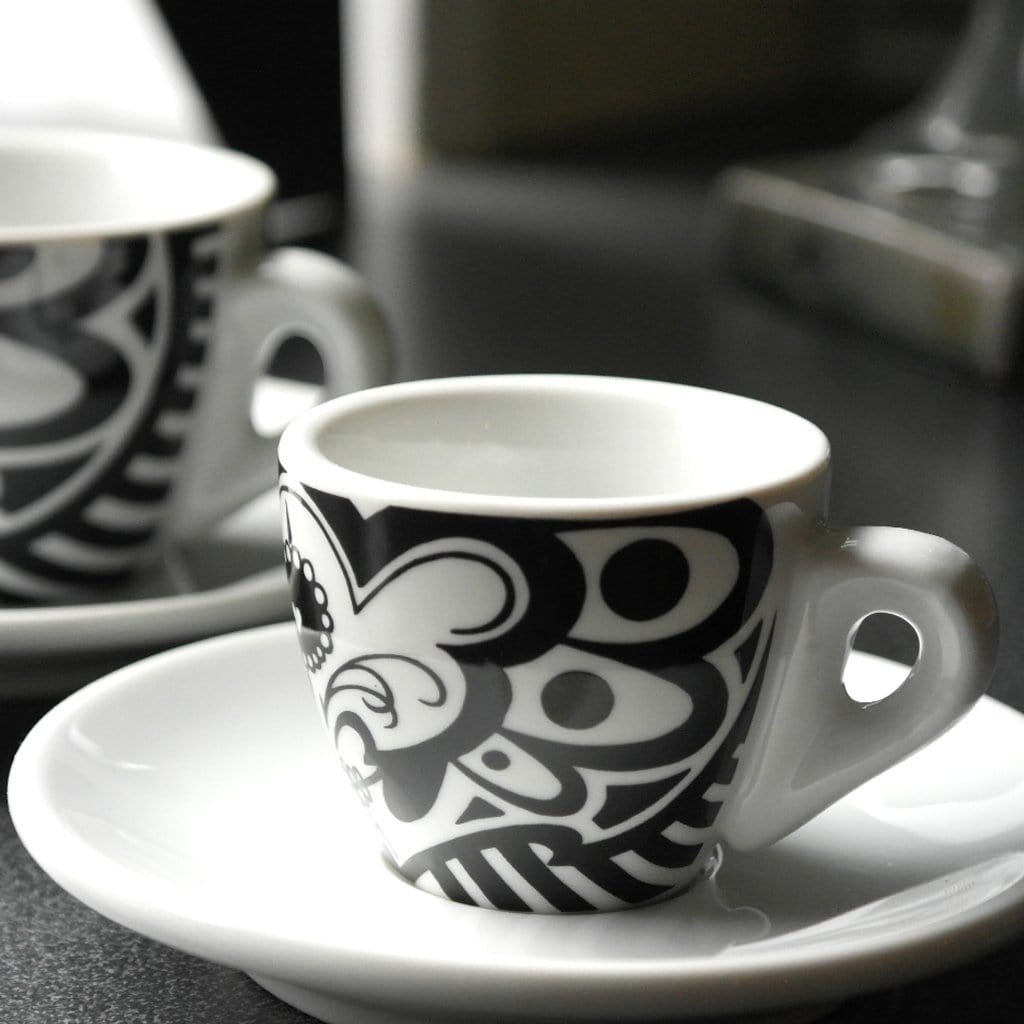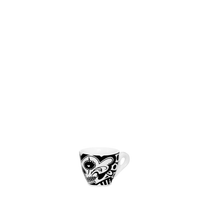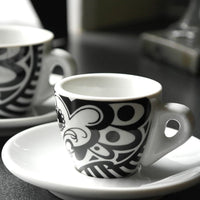 Espresso cup w, saucer, 4 pcs
This handsome cup is a collaboration between us on J&N and Salong Betongs -Maybe Sweden's most well-known tattoo parlour.
The motive of the cups is inspired by the Mexican skull, but in the typical Swedish design of Salong Betong's typical and de-escalated Swedish design. The cups are both like espresso cups and cappuccino couplings.